Asian Handicap
Asian Handicap Betting - Why Do Football Punters Use It?
We were thinking about naming this article 'Asian Handicap for Dummies', but a lot of people believe this expression to be a real disaster for political correctness. It's funny because there are already a lot of misconceptions about this type of wager, and a lot of bookmakers don't even offer it in their sportsbooks. In reality, this type of bet provides excellent value for football punters because it allows them to leverage both profit and risk.
Let us now explain what 'Asian handicap' means and how it compares to other handicap bets like the regular and European ones (Alternative Asian handicap). We will also explore some of the more popular Asian bets, like the Asian corners.
Bookie
Fixture
Asian Handicap
Odds
Winning Bet
Bonus
Bet

Wolves

Southampton

+0.5

-0.5

4/7

11/5

Draw or Wolves

Southampton to win by 2 or more goals

£20

Free Bet

on

the Exchange
Claim Now

Burnley

Man. United

+1.0

-1.0

1/1

17/20

Draw or Burnley

Man. United to win by 2 or more goals

Money back up to

£40

+ £10 Casino
Claim Now
18+ begambleaware.org. New customers only. Min deposit £10. Money back as bonus if first bet loses. Wagering requirements: all sportsbook 3x at min. odds of 1.40 (2/5), casino 50x. Unless forfeited the sportsbook bonus must be wagered before using the casino bonus. Bonus expires 7 days after opt-in. Full T&C's apply.. #AD
Why Is It Called Asian Handicap?
The Asian practice of Hang Cheng betting has always been very popular across Far East gambling dens. Even before football was a thing, people would bet on all kinds of sports, like kung fu, horse racing and horse fighting. Back then, the most popular fights to bet on were to death, of course, and they were symbolically called 'hang cheng', or 'passage'. This is the original meaning of Asian handicap betting.
Fast forward to the 1990s, and we meet English journalist Joe Saumarez Smith. He was contacted by an Indonesian gambling tycoon, who gave a brief description of how hang cheng bets work and asked for an English-speaking term. Mr Smith came up with 'Asian Handicap', and the name stuck.
Asian Handicap Explained – Why Do Punters Love It?
In some matches, the underdog is so far behind that there is no point in placing a 1X2 bet on it. Most likely, taking the time to place a stake will cost more than any potential winnings from the match. This situation has brought countless sleepless nights to both itching punters and starving bookies. Whether it was through divine inspiration or pure accident, Asian handicap betting was created to ease their suffering.
In handicap betting, an advantage is given to one of the teams to even the odds a little bit. If you are wondering how Asian handicap works in football, check out the below example for explanatory purposes. Moreover, in order to explain Asian handicap, we need to illustrate how the numbers are supposed to be read.
| | |
| --- | --- |
| Liverpool | West Ham |
| -1.5 1.980 | +1.5 1.950 |
Football Betting Offers at Betfair
Free bets and price boosts

Various promotional offers
Top rated by bettors and exprerts

Sign-up Offer

100% match on first deposit
up to £20.00

Welcome Bonus

£20 Free Bet
on the Exchange

Betfair Boost

Daily Price Boosts to increase
your winnings
As you can see, there is a minus sign for Liverpool and a plus sign for West Ham. The underdog is always given an advantage. Moreover, since the handicap is a decimal number, there is no chance for a push in this match.
Furthermore, the favourite is deducted 1.5 points, so they need to win by at least two goals for a successful bet. If Liverpool score only one goal and West Ham score nothing, Liverpool will be .5 points in the negative for this bet, and they will still count as the losers.
By using those two, real-life examples, we have fully explained the process of flat betting. It's just a case of heading to the football betting markets, finding a bet at Even Money and staking the set sum. Wait for the bet to be settled and then find another even money option before betting the same figure.
Finally, the same logic applies to the underdog. West Ham needs to win, get a draw, or lose by at most a one-goal difference to win the handicap bet. If they lose by a two-goal difference, they will be half a point behind the winner.
What Is Alternative Asian Handicap?
In the above example, the bet can only succeed or fail, very much like a fight to the death. There is no chance for a draw. However, this is not always the case with handicap bets. If a draw ever occurs in a win-or-lose bet, punters refer to it as a 'push'. This is possible with alternative Asian handicap or European handicap.
In the following bet, the handicap lines are set in such a way that the bet may get cancelled in the end. Moreover, note that the odds are not even, like in the classic Asian handicap case. If we bet on Liverpool, they'll have to beat West Ham by at least four goals. This is exactly what they did at Anfield in August 2018. Liverpool scored 4–0 in that game.
| | |
| --- | --- |
| Liverpool | West Ham |
| -3 4.650 | +3 1.340 |
However, since we have an alternative Asian handicap, if the game had ended in 3–0, a push would have occurred. In such cases, bookmakers not only return the stakes to punters, but they also cannot charge any commissions for the bet. Legend has it that when a push occurs, bookies cry tears which can cure common ails like warts. Thus, every time you get a push in betting, a bookie becomes a homeopath.
How Does the Split Handicap Work?
The main advantage of Asian handicap football betting is value, and the greatest value is obtained with a split handicap. You can achieve this by staking two handicaps at the same time in a single wager. Here is how it would look for the same match:
| | |
| --- | --- |
| Liverpool | West Ham |
| -1.5, -2.0 2.175 | -1.5, -2.0 2.175 |
The above example is in the more popular format for a split handicap bet because it represents both handicaps for convenience. Here is how it looks:
| | |
| --- | --- |
| Liverpool | West Ham |
| -1.75 2.175 | +1.75 1.375 |
This bet was most likely invented by bookies to end their grief over pushes. Instead of a push in the event of a draw, punters win or lose half their stake. Since a picture is worth a thousand words, we'd like to remain somewhat restrained, so we'll use a table to illustrate how the split handicap works:
Liverpool
Goal Difference
Handicap -1.5
Handicap -2
Final Result (-1.75)
Win by +3 goals
Win
Win
Win Bet
Win by +2 goals
Win
Draw
Win Half the Stake, Return Half the Stake
Win by +1 goals, lose or draw.
Lose
Lose
Lose Bet
West Ham
Goal Difference
Handicap +1.5
Handicap +2
Final Result (+1.75)
Win, Draw or Lose by 1 goal
Win
Win
Win Bet
Lose by 2 goals
Lose
Draw
Lose Half the Stake, Return Half the Stake
Lose by 3+ goals
Lose
Lose
Lose Bet
As you can see, this type of bet gives punters some extra leverage over risk while allowing them to evade a push. It is undoubtedly worth it when you are winning half instead of not winning at all, but it can also hurt less if you are losing half the stake instead of the whole sum.
What Is Asian Handicap in Football, and Why Is It So Good?
In an Asian handicap vs a 1X2 comparison, you can see where the better value is. In a classic 1X2 bet, punters betting on a team to win will always lose in a draw. However, the Asian handicap eliminates the risk of a draw and substitutes it with a push instead. If the push is not good enough, it can be split in into half-wins and half-losses.
Moreover, you can use Asian handicap betting in an accumulator bet. If you get a push for the handicap, you don't lose the whole acca: You keep rolling with your remaining selections. If you win, however, imagine the value of an accumulator bet made only with handicaps.
Finally, there are so many approaches to handicap bets that punters can choose the odds that best serve their predictions. In essence, football punters can get a lot of value from these types of bets, but many bettors have no idea they are so good.
All about Asian Corners, and What Made Them So Popular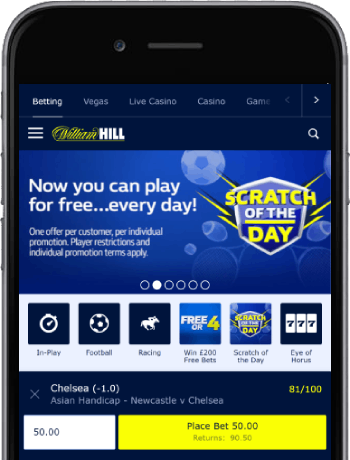 We football fans sure like betting on corners. A lot of us believe corners are a more accurate representation of a team's skills and class because players are far more likely to allow a corner than an actual goal. Thus, the corners game seems a bit clearer to predict than the actual score. This is especially so in live betting, but it holds its ground in pre-match betting as well.
This is why we'd be holding back if we didn't explain Asian corners. They work in the very same way as regular Asian handicap bets, and judging by how few bookmakers offer them, they must offer excellent value to punters. There are two main types of Asian corners betting: totals and handicaps.
Asian Total Corners Offer Excellent Value in the Corners Market
When you mix Asian handicap betting and goal-line betting, you get the perfect cocktail for football handicap betting. It's typical over/under bet with some handicap lines involved, and this wager offers the benefits of a push or a split push.
A lot of bookmakers don't carry this kind of bet, and those who do usually only offer it for high-profile games. Still, the bet is enjoyable to play, and it can offer great value in accumulator bets, especially with the push chance.
Asian Handicap Corners Deserve Their Own Championship
In this type of bet, bookies keep track of corners in relation to teams. Therefore, it is sort of a win/lose type of bet, but instead of goals, the score is represented by the number of corners each team has. Thankfully, this statistic is important enough that it can be researched for previous matches. However, the best bookies usually offer corners bets in their in-play section, where it is much easier to gauge the outcome of the game.
To Conclude
If probability scientists were to come together and design a plan for bookmakers to go broke, they'd probably include Asian handicap bets in the equation. They just couldn't ignore the value inherent to these types of bets. Chances are there would be some arbitrage and matched betting included as well, and if those scientists were particularly cruel, they'd probably involve piranhas as well. Hopefully, none of this will come to pass because we still need to bet somewhere, and you already know who the best bookmakers for Asian handicap betting are.
Frequently Asked Questions
🏆Q: What Are the Best Asian Handicap Sites?
💬A: We have selected the following bookmakers as the best ones for Asian handicap betting. They offer excellent availability of both Asian handicap and regular handicap bets in both live and pre-match markets. Moreover, these sites offer superb odds for the markets they serve, which qualifies them as top destinations for these lines: Bet365, 888sport, Betway, Betfair
More Football Betting Guides