Responsible Gambling
Even the Greatest Winnings Are Not Worth It Without Responsible Gambling
Responsible gambling ensures fair and safe gaming practices are instituted and upheld by betting entities. This concept is enforced by the gambling operators, their regulators, and numerous concerned groups, and it aims to protect customers and various vulnerable groups like minors and problem gamblers.
Our goal is to help you recognise responsible gambling issues and provide guidance towards the respective resources for dealing with them. Moreover, we'll get you some useful tips on responsible betting in order to improve your overall punting experience.
Recognising the Issue Is the First Step of Solving It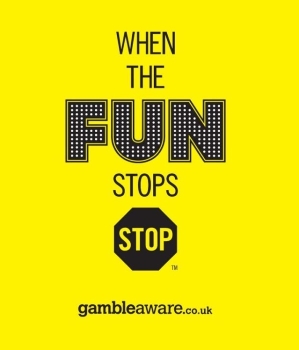 First of all, the legal gambling age in the UK is 18 years, and if anyone younger than this engages in betting, it is considered a crime. If you ever witness such an event feel free to contact the national gambling helpline. You can reach them at 0808 8020 133.
Fraudulent and criminal behaviour is considered another issue of responsible gaming. In the case of online betting, this is addresses by Know Your Customer (KYC). Online betting sites are required to verify the identity of their customers. This measure prevents underage gaming as well.
However, the above issues are mainly dealt with on an organisational and regulatory level. The responsible betting issue that affects punters personally is the problem gambling one. This disorder can have serious consequences for people and their families, so it is of utmost importance to be able to recognise its symptoms.
Five Telling Signs of Problem Gambling
Web of Lies - Problem gamblers try to hide the issue from their family and friends. Fortunately, lies become obvious after a while because people can pick up on the inconsistencies.
Chasing Losses - When problem punters are on a losing streak, they try to compensate by betting even more. This quickly leads to money issues.
Money Problems and Debt - Similar to many other addictions, problem gambling can lead to debt because addicts try to keep betting, but their income cannot support the habit.
Obsession - Problem gamblers are obsessed with betting, and anything seems to trigger their obsession. They become agitated and irritable like drug addicts if they cannot gamble.
Loss of control - In the end, gambling controls the gambler, and they are ready to even commit a crime in order to support their addiction.
How to Stop Gambling Online
If you believe you or someone close may have a gambling addiction, the best course of action would be to stop for a while. Afterwards, you can determine if the pause in betting has a positive effect and whether there was indeed problem gaming. There are three effective ways to limit gambling: through sportsbooks, support groups, and third-party software.
How Sportsbooks Handle Self-Exclusion
Online betting sites in the UK are required by law to include self-limit and self-exclusion measures within their websites. However, these measures are voluntary, and punters need to apply for them willingly. The actions in question are all visible in the responsible betting sections of websites. These are the most common limit measures:
Deposit Limits - Punters can put a financial top to how much can be deposited in a month.
Reality Checks - These are notifications that remind people how much time they have spent logged into their account.
Time-Out - This measure will keep people away from the website for a given period: day, week, month, up to six months.
Self-exclusion - This will lock the account for more than six months up to several years. During self-exclusion, the account will not be available for betting, though people can still withdraw their account balance.
Here Is How Support Groups and Organisations Assist Problem Gamblers
Three big support groups in the UK deal with problem gambling and provides help and counselling for them: GAMSTOP, GamCare, and Begambleaware.co.uk.
GAMSTOP - This group can be very useful for punters holding multiple betting accounts. By using their website, they can quickly self-exclude from many of the top sportsbooks. GAMSTOP require registration and offer additional support resources.
GamCare -This group offers counselling and self-help resources. They are available through phone, live chat, and email. Moreover, their services are entirely confidential and non-judgmental.
BeGambleAware -This group offers a lot of tips and resources for safe gambling. They also offer counselling on the phone, and you can contact them through email and the major social networks.
Don't Hesitate to Try Some Third-Party Software for Assistance
Very often, mere exposure can cause problem gamblers to revert to risqué behaviour, but nowadays, even exposure can be battled with technology. Some programs and apps can limit the access to betting sites or even gambling content on the internet. Check out our FAQ section for some leads on good apps.
Frequently Asked Questions
Q: Is Problem Gambling a Mental Illness?
A: Gambling disorder is a mental illness that involves problematic compulsive behaviour. Affected people are addicted to gambling and show no ability to regulate their behaviour. This results in problems with finances, relationships, and work. Treatment is dependent on the severity of the disorder: from counselling to therapy.
Q: Can I Block Gambling Sites on My Phone?
A: Betting sites can be blocked on phones, tablets, and computers by the use of various programs known as gambling blockers. Most blockers can limit access to betting sites and even content in various platforms like Facebook, Steam, etc.
Q: What Are Responsible Gambling Apps?
A: Responsible gaming apps can be gambling blockers or other software that assist with monitoring problem gaming recovery. The most popular apps include GamBlock, Betfilter, Net Nanny. Other apps that assist with problem betting are Cost2play, MYGU, and Cassava.
Always Be Responsible
As punters, we carry a responsibility to hold ourselves and the industry to high standards. Good mental health and high moral values are instrumental parts of enjoying a wager. Staying responsible equals staying in the game.